The best budget laptops for college students in Pakistan
admin, 2 years ago
0
5 min

read
If you are a college/university student, the chances are that laptops and computers are equally, or maybe more important to you than your study books. You might need them for academic purposes as well as for personal use.
If you are planning to buy a new one, it's essential that you make your decision in a very calculated manner given the number of options available in the market. As a student, there are some particular details that you should care about and analyse before you make your decision:
Price:
The budget should be an essential consideration for a student. Different companies offer products with similar specifications with considerable discrepancies in the rates being offered by them. Hence, it becomes crucial to consider the value for money attached to a product. Buy an expensive laptop only if you either have an extravagant budget, or the product has something unique to offer.
Ports and Drives:
You probably won't need a lot of CD Drives as you would hardly be using any CDs. Everything from Films, Games and Software is available online, mostly at a lower price. Moreover, Drives take up valuable space on the laptop. The same is true for ports, except it's important to have as many ports as you may feel necessary for you. If you think you're someone who'd be using USB ports regularly, keep that an essential factor to consider while making your purchase.
Display:
How large a screen do you need? You may not want to type 10,000 word essays on an 11″ screen, but also a 15″ might be too big. We think anywhere between 12″ and 14″ is the sweet spot, but it's worth carefully considering.
Keyboard and Trackpad:
Trackpads can become a pain in the (head) if they start exhibiting faulty behaviour. Not all trackpads are the same, and some companies have a clear edge in this department. Apple is an excellent example of the same, as their MacBook trackpads are a class apart. Keyboards also vary from laptop to laptop, not just concerning the quality of keys and the associated ease in typing, but also in the way some buttons appear on it. Hence, it eventually becomes a very personal decision depending on your typing needs and experience with keyboards.
Battery Life
Considering the number of hours you'll put in on your laptop, it's imperative that you choose a laptop with better battery life. As a student, you may have to spend a lot of time on your laptop outdoors, which would make it necessary for your laptop to have a longer lasting battery.
Well.. with that being said, we have compiled a list of our favourite budget laptops for college students, as of October 2018.
Asus A555LF
Asus' A555LF is a good pick for a normal budget buyer. While you do get a dedicated GPU on the machine, it is not the fastest laptop around. The 5th-gen Intel Core i3 Processor accompanied with a 4GB RAM, offers a decent day-to-day performance, but do not expect more. Windows 10 comes preloaded. And you get a built-in DVD-writer on the laptop. The 1TB of HDD storage is also ample for all your and documents and files.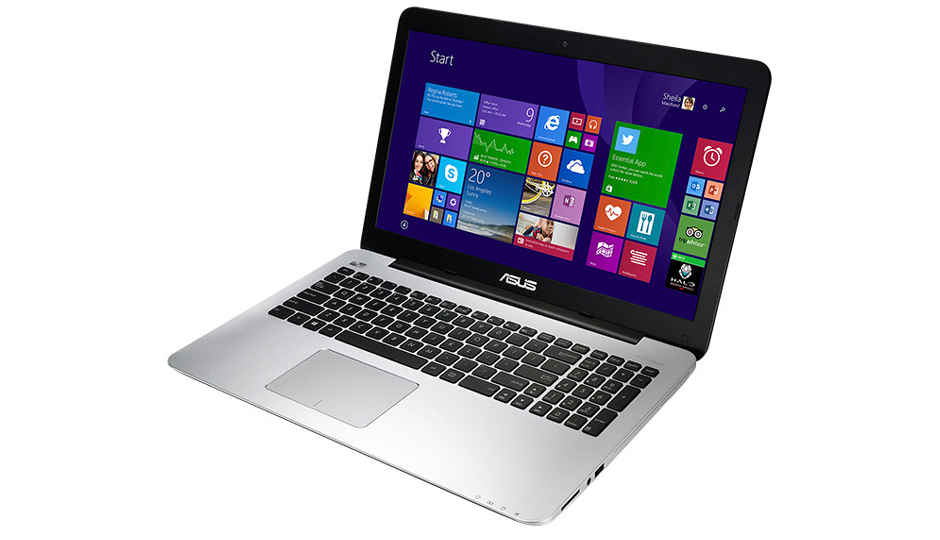 Acer Aspire E5-575G
Looking for a budget laptop and want to get the most out of your money? The Acer Aspire E5-575G might be the best choice for you!
Powered by a 6th-Generation Intel Core i3 processor, this Acer beauty comes along with a 4GB RAM. The 15.6-inch HD display is ideal for all sort of graphics, and its 1TB of storage is quite much the standard at the budget. It also comes with an NVIDIA GeForce 940MX GPU with 2GB of VRAM.
And did I mention Acer provides a one-year international warranty on this beauty?
Lenovo Ideapad 320s
you wanted to buy yourself a simple yet powerful laptop, the Lenovo Ideapad 320 fits the bill.
With a 14-inch HD display at hand and the latest Intel Core i3 inside, this works best for an everyday user.
Its performance is pretty good and offers the best keyboard in its budget. It also includes a decent battery for a laptop in its category. It does not have a dedicated GPU, though, if you are looking for one.
Lenovo Ideapad 310
Ammong budget laptops, this Lenovo Ideapad 310 is one of the best to consider buying. It gives a lightly inferior look as compared to the Asus A555LF but still, it is far better than most budget laptops at hand. coupled with 4GB of RAM, this device comes with a 2GB AMD Radeon R5 M430 GPU. It is powered by an Intel AMD A10 APU and has dual speakers. It comes with a 1-year warranty.
Dell Vostro 3468
The Dell Vostro 3468 would probably be your best bet if you want something smaller than an typical 15.6-inch laptop. The Dell Vostro line-up is well-known for its multiple ports and robust build . It is powered by the latest-gen Intel Core i3 processor and with a 4GB RAM. The HD 14-inched display laptop has a 1TB HDD drive for storage and weighs less than 2 kilograms.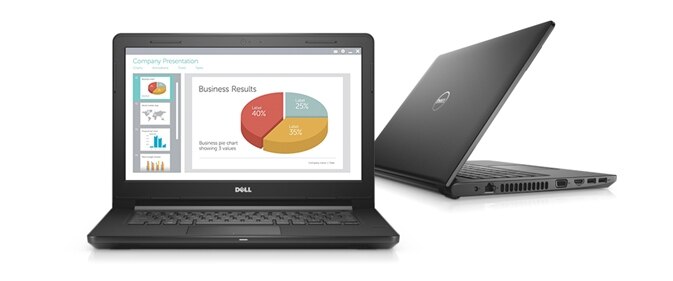 HP 250 G5
Like the Dell Vostro, the HP's G series is also one of those affordable laptops which everyday consumers can buy. The machine comes with a nice set of hardware including the latest-gen Intel Core i3 processor and 4GB of RAM. It comes with 1TB of storage which fits the standard in its budget category and Windows 10 comes pre-installed. The laptop is well built featuring a 15.6-inch HD display and weighs less than 2 kilograms.

HP Pavilion x360
HP Pavilion x360 is a good choice for people who want to buy an equivalent laptop in a tight budget. The Pavilion x360 comes in different screen sizes, but this particular model aims to serve consumers who need a lighter machine and a smaller display. It is powered by an Intel Pentium N371 and uses an 11.6-inch touch-enabled glass display. It has 4GB of RAM and features a 500GB HDD. The x360 offers good battery life, and for sound, HP has embedded a dual-speaker setup powered by B&O Play.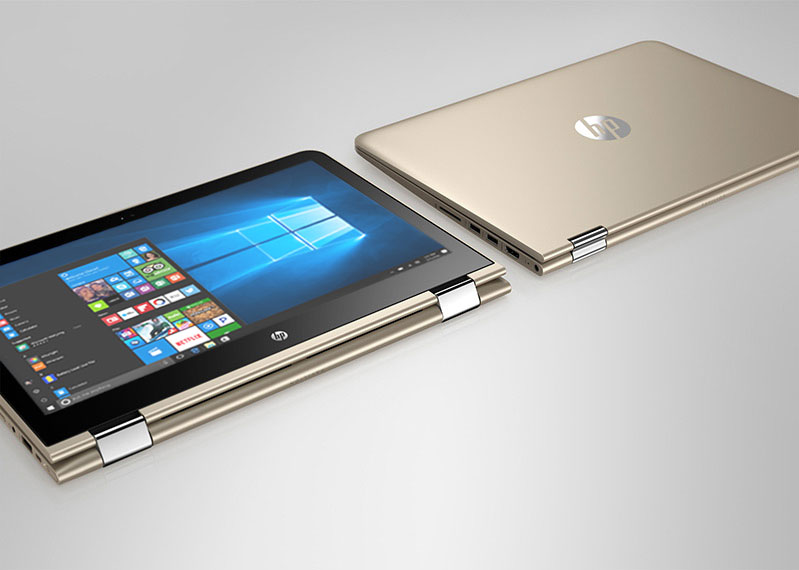 Is there any budget laptop we might have missed? Let us know in the comments.
Also Read: The Sgnl Smartwatch Strap lets you hear Phone calls through your Finers!
Related posts